Eco-Friendly Landscaping: Bermuda Grass Plugs
Welcome to a world where the beauty of your lawn meets the principles of sustainability. If you've ever dreamed of having a lush, green oasis right outside your door while also making environmentally conscious choices, then you're in the right place. 
In this article, we'll introduce you to the extraordinary Bermuda grass plug variety – BIMINI® Bermuda. This remarkable grass is reshaping the way homeowners and landscaping enthusiasts envision their lawns, offering a blend of vibrant green beauty and eco-conscious practices.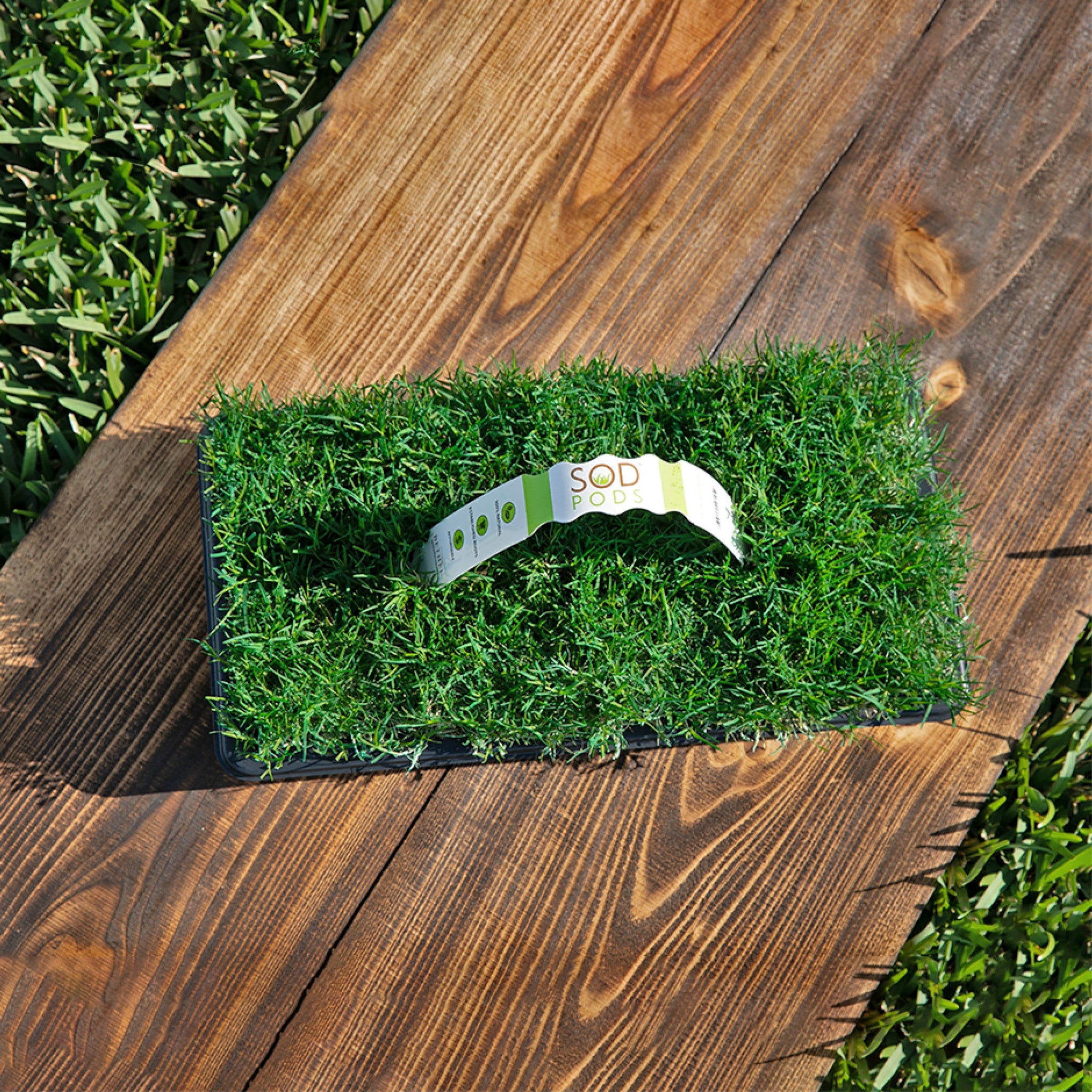 The Green Revolution with Bermuda Grass Plugs
The world is changing, and so are our attitudes towards it. We're in the midst of a remarkable green revolution, a shift towards eco-friendly landscaping practices that align with our growing environmental consciousness. The reasons behind this transformation are crystal clear. As our planet faces increasing environmental challenges, the call for action becomes louder. 
We all desire to be part of the solution, to reduce our carbon footprint, and to make choices that positively impact our world. And here's the exciting news – eco-friendly landscaping is at the forefront of this global movement. It's where small choices yield big results, and Bermuda grass plugs are leading the way. 
Why Choose Bermuda Grass Plugs for a Sustainable Lawn?
Bermuda grass plugs are at the forefront of eco-friendly landscaping for several reasons. 
Reduced Water Consumption: Bermuda grass is renowned for its water efficiency. It requires less irrigation compared to many other grass types, making it an excellent choice for regions with water conservation mandates. 
Minimal Fertilization: When properly established, Bermuda grass plugs need very little fertilization, reducing the need for synthetic chemicals on your lawn. NutriPods play a crucial role in accelerating grass growth and last for 45 days 
Lower Mowing Frequency: Bermuda grass's slow vertical growth means less frequent mowing, saving you time and reducing emissions from lawnmowers. 
BIMINI® Bermuda Grass Plugs: The Reliable Choice
BIMINI® Bermuda grass plugs are a testament to resilience and adaptability. They thrive in warm climates and exhibit remarkable cold tolerance, making them an ideal choice for homeowners and golf courses alike. With their vibrant green color and lush appearance, BIMINI® Bermuda plugs transform your lawn into a scenic view. BIMINI® is a superior hybrid Bermuda variety that forms a dense turf, fine-textured with striking dark green leaves that grow upright. 
Eco-Friendly Landscaping Success Stories
To truly appreciate the transformative power of BIMINI® Bermuda plugs, let's explore some real-life success stories: 
Homeowners:
Many homeowners have experienced the joy of watching their lawns transform from patchy and barren to vibrant and green thanks to BIMINI® Bermuda grass plugs. 
Golf Courses:  
Golf course managers have embraced the excellent cold tolerance and durability of BIMINI® Bermuda grass plugs, ensuring beautifully manicured fairways and greens year-round. 
Sports Fields: Sports field operators have seen a significant reduction in maintenance costs and downtime due to the robust nature of BIMINI® Bermuda grass plugs. 
Sports Fields:  
Bermuda grass plugs can turn sports fields into lush, durable playing surfaces that can withstand the rigors of daily use. 
Bundles for a Green Lawn: BIMINI® Bermuda Grass Plugs/SP Power Planter/NutriPod Bundle
To kickstart your journey to a greener lawn, SodPods offers a special bundle that includes BIMINI® Bermuda Grass Plugs, the SP Power Planter, and NutriPod. Here's how this bundle paves the way for optimal lawn care: 
BIMINI® Bermuda Grass Plugs: The core of your eco-friendly lawn transformation, providing sustainability and lushness. 
SP Power Planter: This handy tool simplifies the planting process, ensuring perfectly rooted grass plugs for a thriving yard.
NutriPod: NutriPod's specialized nutrients promote healthy root development, ensuring your lawn remains drought-tolerant and capable of withstanding heavy foot traffic. 
5 DIY Landscaping Ideas using BIMINI® Bermuda Grass Plugs
These DIY landscaping ideas using BIMINI® Bermuda grass plugs allow you to get creative and make the most of your outdoor space while enjoying the benefits of a beautiful and sustainable lawn: 
Create a visually striking checkerboard pattern on your lawn using BIMINI® Bermuda grass plugs. Plant plugs in alternating squares, with one square featuring BIMINI® Bermuda grass and the next square BIMINI® Bermuda grass. The contrasting colors and textures will give your lawn a unique and eye-catching look. 
Lush Garden Borders: 
Use BIMINI® Bermuda grass plugs to define garden borders and pathways. Plant plugs in a line along the edges of your flower beds or walkways to create a natural and seamless transition between your garden and the lawn. 
Outdoor Play Area:  
Transform a section of your yard into a fun and safe outdoor play area for children by planting BIMINI® Bermuda grass plugs. The dense and resilient turf created by BIMINI® Bermuda grass is perfect for kids to play on. Add a swing set, playhouse, or sandbox to complete the setup. 
A green walkway is a great way to upgrade your yard. It ties together the different elements of a yard while incorporating natural elements. You could also upgrade your driveway! 
DIY Putting Green:  
Turn a part of your yard into a DIY putting green with BIMINI® 
Going Beyond Lawns: Endless Possibilities
Endless possibilities – SodPods are perfectly rooted for creating something new! Great for the environment, SodPods generate oxygen and provide a safe play area for your loved ones. Bermuda grass plugs come from a family-owned and operated farm. Their adaptability makes them suitable for more than just residential lawns: 
High-Traffic Areas: These grass plugs are perfect for high-traffic areas in parks, schools, and recreational facilities. 
Versatile Landscapes: The adaptability of Bermuda grass plugs means they can thrive in various landscapes, from residential lawns to large commercial projects. 
SodPods' BIMINI® Bermuda grass plugs are a game-changer in the world of eco-friendly landscaping. Their sustainable attributes, ease of planting, and lush results make them a top choice for homeowners, golf courses, sports areas, and beyond. 
Join us on this exciting journey as we explore vibrant landscapes, thriving lawns, and innovative landscaping ideas that Bermuda grass plugs offer. Whether you're a seasoned landscaping enthusiast or a homeowner looking to make a difference, you're about to embark on a path that leads to a greener, more sustainable future. 
Ready to Transform Your Lawn? Take Action Now! 
At SodPods, we're not just about sharing information; we encourage you to do something. If you want to make your lawn more eco-friendly with lots of green plants, now is the perfect moment to get started.